Tipper Trailer Power Units 1
Tipper Trailer Power Units 1
General Description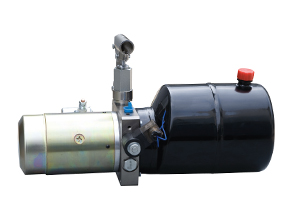 This power unit is designed exclusively for small tipper, consisting of high pressure gear pump, DC motor, multi-functional manifold, valves and tank, etc. The hand pump with a displacement of 8cc per stroke works as a backup power souce of lifiting the tipper in case of power failure with the lowering movement is activated by the solenoid valve.
Outline Dimension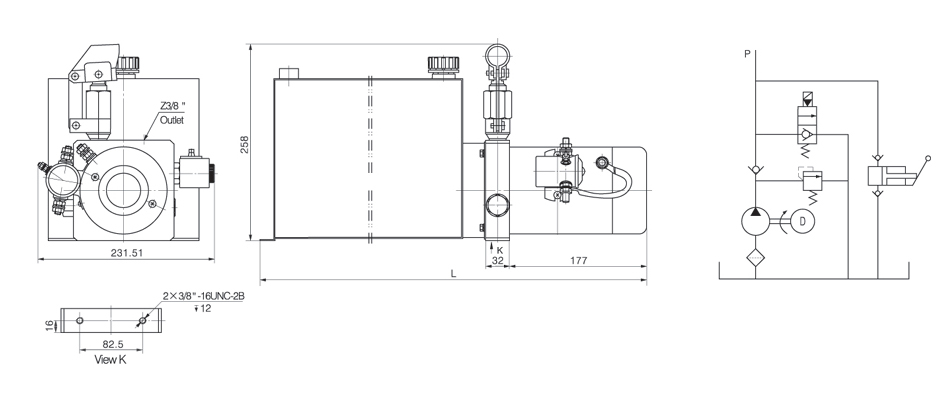 Model Specifications


Model


Motor Volt


Motor power


Rated Speed


Displacement


System pressure


Tank Capacity


L(mm)

YBZ-F2.1E1W27/WUCAK1

12VDC

1.5KW

2500RPM

2.1mL/r

20MPa

12L

559

YBZ-F2.1H1W27/WUCAK1

20L

791

YBZ-F2.5E2A27/WUCBK1

24VDC

2.0KW

2.5mL/r

18MPa

12L

559

YBZ-F2.7H2A27/WUCBK1

2.7mL/r

20L

791
Remark: 1. Please go to page 38 or consult our sales engineer for the different pump displacement, motor power or tank capacity.
2. The manual override function is available on request. 
 
Special notes




1. The duty of this power unit is S3, i.e., 30 seconds on and 270 seconds off.
2. Clean all the hydraulic parts concerned before mounting the power unit.
3. Viscosity of the hydraulic oil shoud be 15~68 cst,which should also be clean and free of impurities.N46 hydraulic oil is recommended.
4. The power unit should be mounted horizontally.
5. Check the oil level in the tank after the first star of the power unit.
6. Oil changing is required after the initial 100 operation hours, afterwards once every 3000 hours.